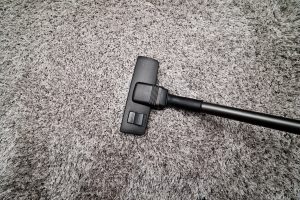 Think about all the foot traffic the flooring in your home sees on a daily basis. From your pets dragging their outdoor paws on your living room carpet to the rainy days where you trudge through your home with muddy shoes, the carpets in your home experience a noticeable amount of dirt accumulation and general wear and tear. Over time, this not only affects the appearance of your carpet, but also the overall quality of it.
Luckily, choosing professional carpet cleaning services can help with the deterioration of your carpets and can prolong their lifespans. At ProServe Restoration, we're proud to offer Texas' Top Rated Local® Cleaning and Restoration Services. Our carpet cleaning services range from upholstery cleaning to pet odor and stain treatments, and our team of cleaning technicians can tackle both commercial and residential projects.
Need reliable professional carpet cleaning services in the Dallas-Fort Worth Metroplex? Contact us today to schedule an appointment.
Learn three benefits of professional carpet cleaning and why you should consider these services for your home or office below.
1. You'll completely eliminate any dirt and bacteria.
Sure, a good vacuum will get rid of any surface dirt and debris on your carpet, but dirt has a way of becoming glued to the fibers on your carpet that your vacuum just won't have the ability to remove.
With professional carpet cleaning services, our tools and equipment can provide a deeper, much more efficient clean than your typical vacuum can.
2. The associated health benefits.
Carpets tend to hold onto many different kinds of dust particles, bacteria and allergens that can cause certain health issues such as respiratory problems or allergic reactions. By deeply cleaning out this debris and junk with our professional tools, the people who reside in your home or work in your office will see improved health benefits of our professional carpet cleaning services.
3. Say goodbye to hard-to-remove stains with ease.
Did you spell fruit punch or red wine on your beautiful white carpets? Do you have unbearable stains from coffee spills, dirt and mud, ink and the like? We use advanced carpet cleaning services that will completely eliminate these hard-to-remove stains for good.
Overall, by taking advantage of professional carpet cleaning services, the cleanliness and appearance of the rooms in your home with carpet will be enhanced.
Let ProServe Restoration Handle Your Professional Carpet Cleaning
With more than 25 years of industry experience, our team of cleaning technicians are well-equipped and prepared to handle whatever mess you throw our way. Our job isn't finished until you're 100 percent satisfied, and we won't disappear after your project is complete, either. If any spots or bad areas reappear within 10 days of your service, we'll rework those areas at no additional charge.
What are you waiting for? Choose our carpet cleaning services in the Dallas-Fort Worth Metroplex and get the carpets in your home or office looking brand new again.
For more information or to schedule an appointment, call us at (972) 432-4947 or fill out our online form and we'll get back to you as soon as possible. We look forward to speaking with you!